Hand Thrown Pottery For Sale
Located in Altoona at Paint Party by Sarah. Please feel free to call me anytime with questions about classes and orders.
Thanks for supporting Sniklefritz Studios!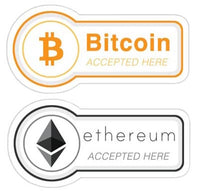 Sniklefritz Accepts Crypto
Sniklefritz Studios is utilizing CoinBase Commerce to accept crypto payments at checkout. Feel Free to contact us with any questions concerning this option and will be happy to assist you.
Ceramics
Sniklefritz Studios hand throws anything from coffee mugs, soup bowls, whiskey jugs, mortar and pestles, etc.... basically anything that can be used around the house, office, etc... As of right now I am focusing on improving my process and technical skills. Also trying to find some signature products I will offer all year round.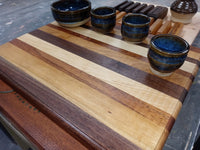 Incorporating WoodWork
I have a difficult time with staying in one place for too long and need new challenges from time to time. So to remedy this I also dabble in woodworking and trying to combine it with Ceramics to create some products. Serving/Cutting board with Ceramic Ramekins. Both handmade.
Custom content
Sniklefritz Studios
What began as something fun to experiment, learn and make a few extra bucks is now turning into a small business of sorts. I have been working with a few local businesses, doing commissioned work and selling to anyone who is interested. Feel free to stop by Catalyst Space and see all the cool stuff that is happening!
Local Business Networking
During these uncertain times it is vital we as small businesses work together and support one another using the skills, services and products we offer. If I do not have it available in my catalog you may be able to find it at one of these small businesses! Go check them out.
Evolution Counseling

Altoona, PA
Evolution Counseling
Altoona, PA
"Kind of an ass but does exceptional work ;) "

Daniel Saville